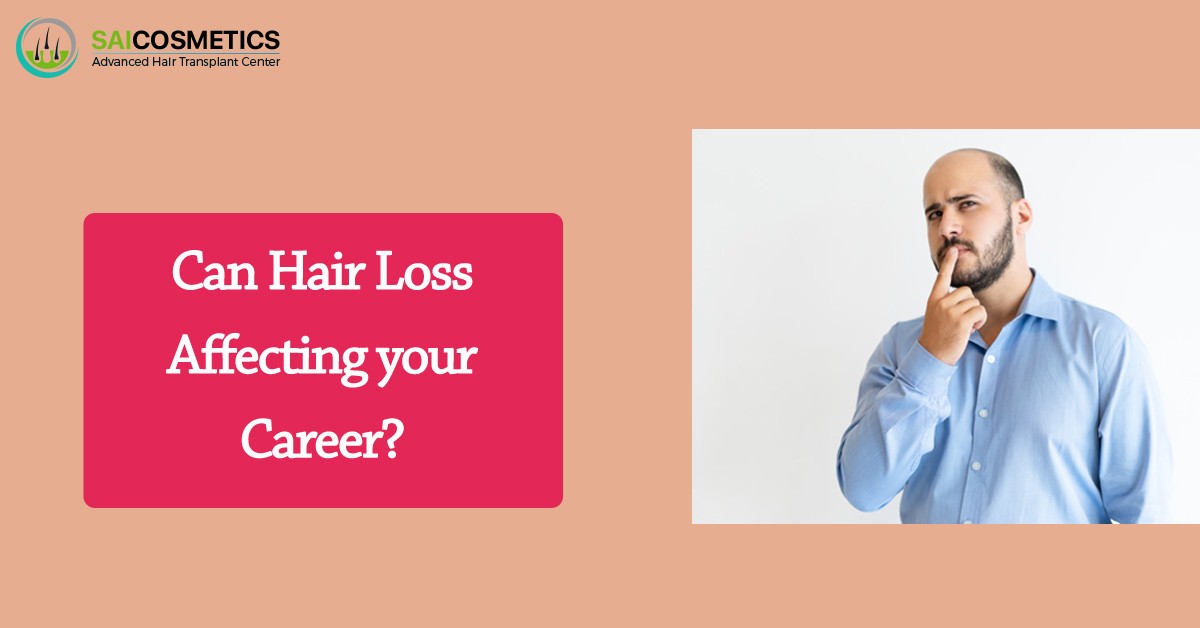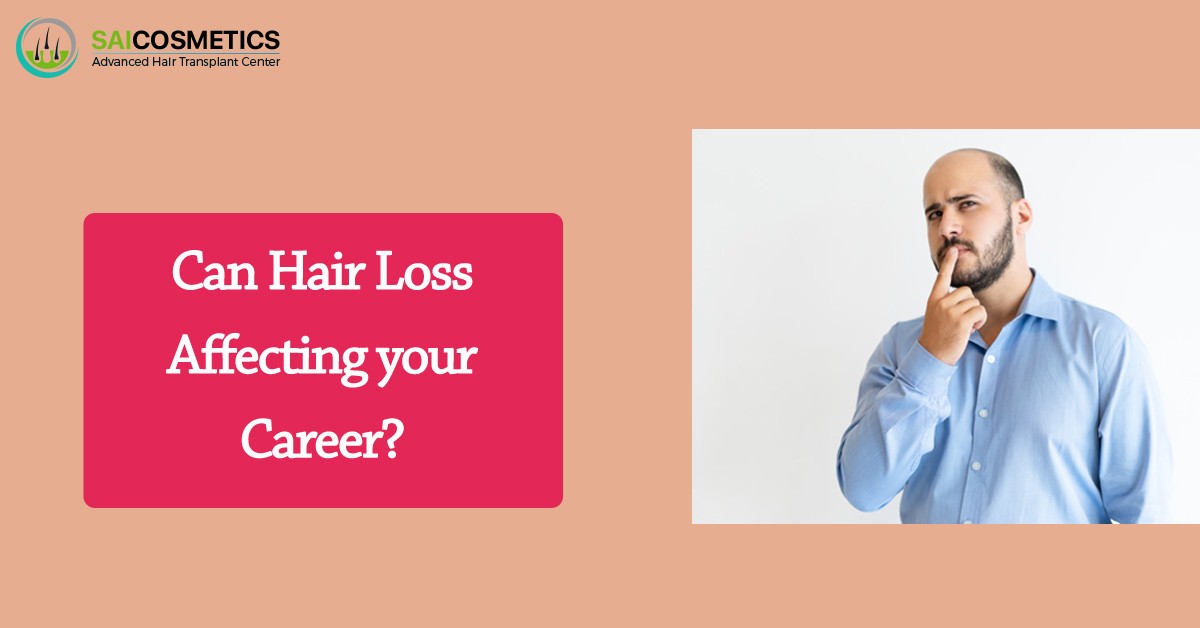 Yes, hair loss can impact our career, may be if one is in the job that, he is all the time required to be capped or using helmets at the job sites. Like a petrol pump,   service station or a construction worker .or call center worker.
More than 90% of the jobs need the individual to interact with his/ her customer, patient, or client face to face,  and the first impact  the client or the customer draws about the individual is his face, including eyes and hair,  then the face expressions, .
We as an individual are always aware of our negative points, and when one stares at us ,just for more than few easy moments, we start thinking that, he is staring at my balding or bald head,  somewhere in subconscious we loose a percentage of our self esteem and confidence,  in this age of rat race, even this small loss of self confidence, can cause us a deal getting finalized..
Otherwise also,  everywhere in the world industry, may be a bank, a hotel or a hospital, the front desk as a rule is given to  good looking males or females, its nothing unusual about this,  as
(1).  AGEISM- a bald man seldom looks of his age, he always appears 10 years aged.
(2). CONFIDENCE- receding hair line  shakes up your confidence in jobs, even in  job interviews.
(3). PERSONAL EXCELLENCE- Say if you have a good look you can get better in the job, then promotions too, and chances of getting a better match as spouse increases, making it a cycle of positivity. at best hair transplant center in pune, Sai Cosmetics,  we try to understand and make clear these points with our patients..
(4). WOMAN INDIVIDUALS- Hair loss has a great impact on  women .Even hair fall in women leads to stress and emotional  disturbances. At Sai Cosmetics best hair transplant center we have many mode of treatment for hair loss and hair fall.
In a nutshell, you can summarize that, good hair are social indicators of, mental,  physical and social well being, so try your best to get them, we at best hair transplant center, Sai Cosmetics Pune,  are always a call/ visit away to provide you your needed hair..