About Us
The clinic is run by Dr. Amitabh Shrivastava and his wife Dr. Ruchi Shrivastava. The main centre is situated in Pune, the state of Maharashtra, INDIA. Pune is 150 kms in distance from India's economic capital Mumbai. Dr. Amitabh Shrivastava and Dr. Ruchi Shrivastava also practice in centres in Mumbai, Delhi and Indore.
Dr. Amitabh Shrivastava has done 5000 plus case of a best hair transplant result in Pune by different methods:
Other types of cases which he has done include Lip Face Nose work & cleft lip & palate. Most of the hair transplant is done in local anesthesia the patient is conscious and is talking to his doctors listening music or watching T.V. or Movie and chatting with his doctor and keep on taking snacks & Beverages etc.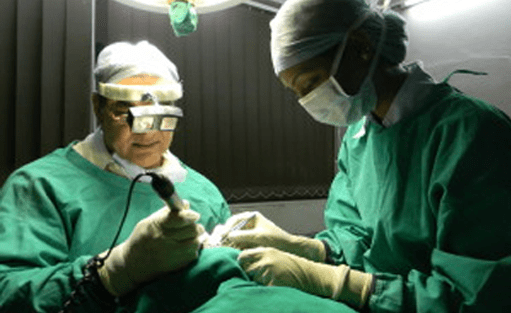 Based on the name of Lord Sai, Sai Cosmetics Clinic is indulged in many ventures of cosmetic surgery. Like-

Hair Transplants

Nose Jobs.

Facial Scar Removal.

Facial Fat reduction (Facial Liposuction).

Treatment of Male Breast (Gynaecomastia)

Lip Reduction
This clinic is run by Dr. Amitabh Shrivastava and his wife Dr. Ruchi Shrivastava: Both the best hair specialist doctor in Pune business for more than a period of 21 years. About 3200+ successful cases of hair transplant. More than 5000 cases of rhinoplasty (Nose Jobs) and 1000 other type of cases besides the cases of cleft lip and palate are to the credit of the clinic in a very short span of 4 years of independent work.

Why Choose us?
You may think as a patient in India or abroad why you should decide for Sai Cosmetics clinic when you wish to have a hair transplant or other job
The reason is exemplary, that state of art technology is used in doing hair transplant i.e. in a period of 4-8 hours long sitting our clinic can give you micrograft count of 3000-4500 hair. While using the best methods for you, means what suits you and your scalp both. The staff of the clinic is very friendly and courteous and well trained in the job assigned to them. The present situation of the clinic is in the city and yet it is devoid of and noise and other pollutions.
Beside this we have our motto in our heart to give the benefit of cosmetic surgery to even the weakest pocket to simplify that as these surgeries are very costly the common man can not dream of hair transplant in India Asia & Abroad our motto is to give these cosmetic surgeries to the general population in the highest of technicalities with the lowest of the cost in the world. The cost is so less still there is no compromise with the quality of material & medicines used.
More than 3500 successful cases are the proof of our credibility.

Our Aim
As a matter of fact, to date aesthetics & plastic surgical procedures are thought to be for the rich & famous only. We the Sai Cosmetics people have taken the challenge to take these aesthetics surgical procedures to the common man the middle-income group of Asia & Europe. Yet we have pledged not to compromise with the quality & technique in any regard.