Sai Cosmetic is modern, pioneer cosmetic surgery &

hair transplant clinic in Pune.
Our clinic has the track record for providing good results to the people at the lowest possible cost.
Why Sai Cosmetics is a Trusted Hair Transplant Clinic in Pune?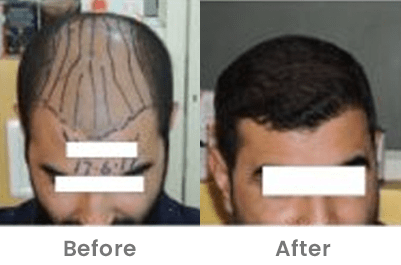 Hair transplant is a simple procedure to perform. However, you should only approach the experienced and reputed hair transplant clinic in Pune.
We, at Sai cosmetics, have helped over 5000 hair transplant patients in Pune. Being a preferred hair transplant clinic in Pune, we ensure a painless and smooth experience throughout the treatment. Our surgeons, Dr. Amitabh Shrivastava and Dr. Ruchi Shrivastava, have over 25 years of experience in the hair transplant. Doctors at Sai cosmetics are well verse with different hair transplant procedures like FUT and FUE and PRP and Mesotherapy. Our experienced team has allow us to deliver successful results consistently over time.
We strictly follow the norms advised by International Society of Hair Restoration. We have set high standards for maintaining cleanliness, hygiene, sterilization and providing suitable environment for our patients. Many instruments that are used during the hair transplant procedure in our hair transplant clinic in Pune are designed by Dr. Amitabh Shrivastava himself.
Hair Restoration Procedure at Sai Cosmetics
01First, all the hair transplant queries of the patient are answered followed by a trichoscan.
02Patient has to go through the required blood tests.
03Patient is administered with preoperative antibiotics one day before the hair transplant surgery. We advise to wash their heads at least 2 times with Betadine scrub.
04A healthy and high-calorie breakfast before the hair transplant procedure is a must for patients.
05We take all the measures to reduce the pain while performing a hair transplant.
06Our helpful, humble and experienced staff ensures that the patient is comfortable during the hair transplant procedure through means of food, movements, music etc.
07Patients are explained verbally or in writing about the post-operative instructions of the hair transplant procedure. If there are any queries, they are free to contact doctors any time.
08All the surgeries are performed using the advanced techniques and equipment to ensure the best results.
We also help patients with high-density hair transplant, natural looking and micro disturbed hair line construction. Our accomplishments also include successful hair transplant for women and celebrities. Mega session in hair transplant is the USP of our clinic in Pune and Indore.
We, at Sai Cosmetics, work very hard to achieve perfection in the hair transplant procedure!