Here, We are discussing about hair transplant in general. Basically a "hair transplant" is a surgical technique to remove hair follicles from a part of the body where here are healthy and are in abundance, so from there the follicles are taken and then transplanted to the area of need. The place from where the follicles are taken is known as "Donor Area" and this could be like Back of the scalp Beard Chest and other body hair sometimes pubic and axillary hair also.
The area where the hair are finally transplanted is known as the "Recipient area".Counseling is the part, where the surgeon tries to assist the patient's knowledge ,discuss with him/ her. preferably tells him/her, what is expected what is the susceptible density, he ( the surgeon) tries to know about the drugs Or local applications a patient was using, to fight hairloss, he so examines the donor area and the recipient area.under microscope also.
Methods- usually hair transplant is done on a day patient basis under potent local anesthesia. Methods are two
(1)FUHT, and
(2)FUE
FUHT- method is also called also called "strip method" a surgeon takes a strip of hair from the donor area which could be 1 to 2 c.m broad and 20 to 28 c.m long. This method leaves a scar at the donor area and is comparatively more painful then the other method, Another method is F U E in this method needle (CALLED F U E Punch) is used to dissect out the follicles from the donor area this method is less painful and comparatively leaves lesser scars. Follicular unit extraction
This is done by using tiny punches of size0.6m.m to 1.1 m.m F U E can be done in smaller or bigger sessions going up to more than 5000 grafts depending upon the team of the doctor F U E can give very natural results, it has some potential benefits over the F U H T method, it will give very less noticeable scars, and no sutures, are given probable disadvantage in some cases could be more time consumed.
Indications for hair Restoration surgery are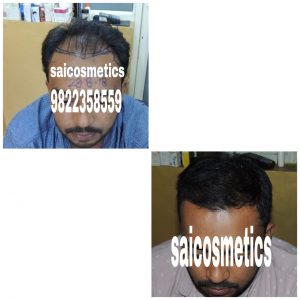 (1) Androgenetic alopecia
(2) Eyebrow transplant
(3) Female pattern hair transplant
(4) Front line lowering in males and females
(5) Mushtache repair
(6) Beard hair transplant and lastly
(7) Eyelashes transplant
Post operative care- Advancements in the wound care methods, have helped a lot, A head bath could be allowed to patient after 24 to 48 hours in most of the cases, this reduces by scabs formation and hygiene is maintained ,at the donor and the recipient area, Temporary loss of hair from the recipient area may occur in few of the cases. Usually it takes 3 to 4 months for the transplant area to show remarkable growth .
Side effects usually is "Shock loss", shown by some 75% of the general patients, however this could also be reduced a bit by intelligent guidance from your SURGEON and use of PRP WITH MESOTHERAPY, meticulously.
At some clinics "hiccups" are also reported.